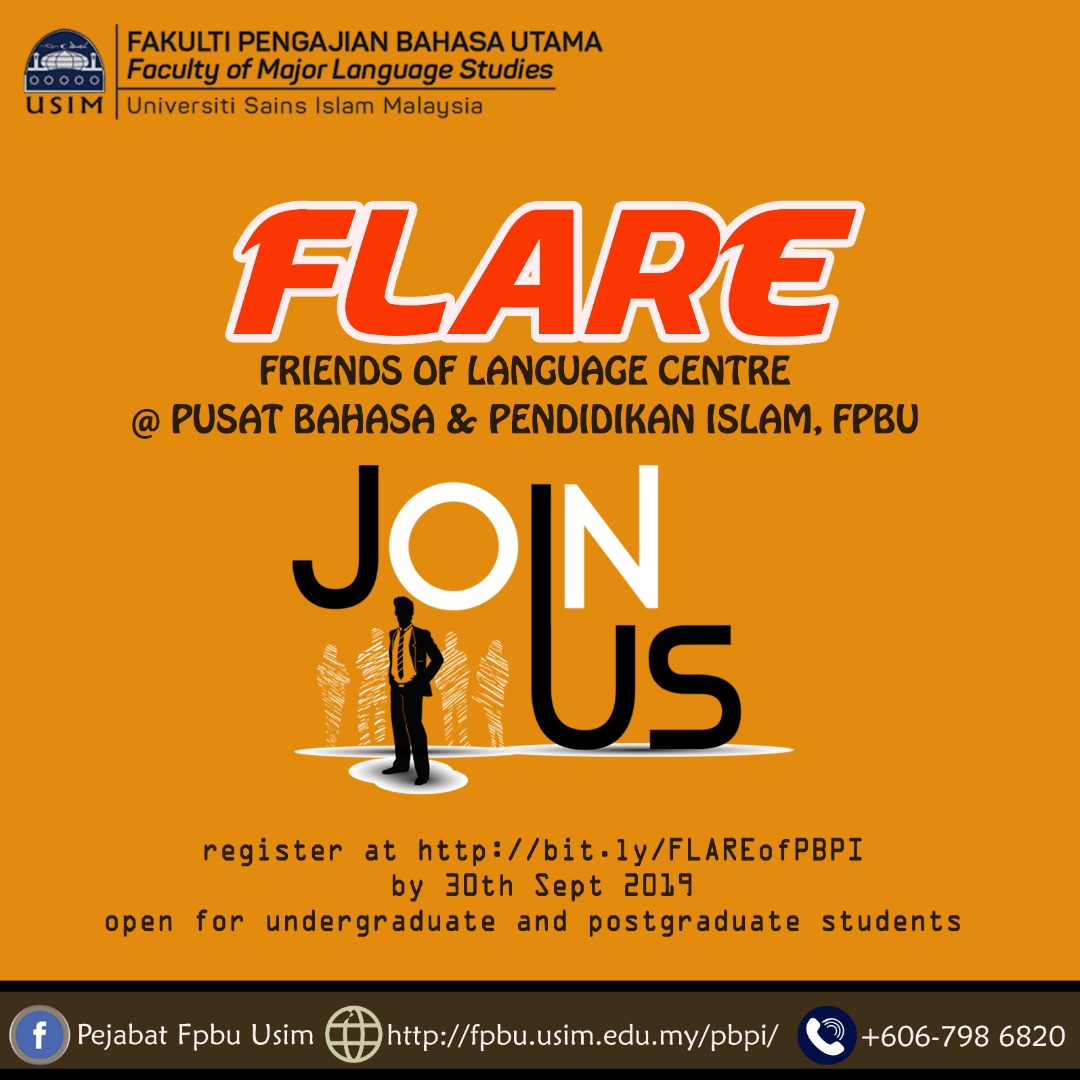 FRIENDS OF LANGUAGE CENTRE (FLARE) @ PUSAT BAHASA & PENDIDIKAN ISLAM, FPBU 
Assalamualaikum,
We're hunting for eligible and qualified FPBU undergraduate and postgraduate students to join our FLARE society! Do you have what it takes to join our passionate and dedicated team of staff?
Objectives of FLARE:
🔸 to enhance students' personal and educational experiences
🔸 to develop professional relationships, learn leadership and organisational skills.
🔸 to provide opportunities for students to pursue their academic and professional targets in a unique environment / organisation.
🔸 to assist PBPI in managing and carrying out programmes to serve the community.
Are you ready to be a part of the FLARE society? 🔍
🔍 Good communication skills in English and Arabic
🔍 Band 3 and above for MUET
🔍 Ready to learn and able to express new ideas
🔍 Highly committed and a great team player
We can't wait to meet you! 😍
Please complete the online registration: http://bit.ly/FLAREofPBPI and wait for our response for further recruitment process.
The registration is opened now until 30th September 2019.
If you have any inquiry kindly contact this number:
📲 Ms Hani: http://www.wasap.my/60136049024