Bachelor of Arabic Language and Communication with Honours
PROGRAM DETAILS
Programme Code:
UQ6224001
Medium of instructions:
English and Arabic
Duration of Studies:
- Full Time: 4 years (8 semesters)
Bachelor of Arabic and Communication with Honours is the premier programme offered by the Faculty in 2005. It is a double-major degree combining Arabic and Communication. The course offers language proficiency, specifically in broadcasting, career, technology, culture, technical areas and biotechnology, as well as Arabic and Communication core courses.
CAREER PROSPECTS
Guru Sandaran Tidak Terlatih (GSTT), Guru Bahasa, Wartawan, Eksekutif Pemasaran, Akademik (Guru, Tutor, Pensyarah), PentadbiranGuru (KPLI, JQAF), Tenaga Pengajar
Contact Us
Centre for Marketing and Student Admissions
Level 1, Chancellory Building
Universiti Sains Islam Malaysia (USIM)
Bandar Baru Nilai, 71800, Nilai, Negeri Sembilan, MALAYSIA

Phone: +606 798 8055 / 6002
Email: admission@usim.edu.my
Testimonial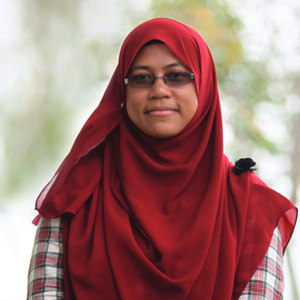 As a journalist, I often report current issues including matters relating to religion and Islam. As a graduate who have learned Arabic and journalism including subjects such as Quran and Sunnah, it gives me an advantage to give a more holistic news reports to be presented to the public at large. It thus proves that the integration of Naqli and Aqli knowledge at USIM empowers and helps graduates in the real world of working environment."
Education:
Bachelor of Arabic Language and Communication with Honours
Related Information
Related Links